Vienna International Airport and Miami Airport third-party add-ons now available for Microsoft Flight Simulator
I spent yesterday afternoon speed-walking around Vienna, Austria, the city where I currently live, listening to a Triforce podcast.
In it, one of the three guys that run the popular podcast — Pyrion Flax — was complaining about the recently released video game Microsoft Flight Simulator on PC.
According to Flax, it had been released in a not-remotely-finished state as the Microsoft Flight Simulator City of London map is currently lacking so many iconic buildings.
Structures like the London Eye, Buckingham Palace and St. Paul's Cathedral.
That podcast, and the discussion about the game that ensued in it, is why I took notice today when news about two third-party add-ons for Microsoft Flight Simulator came to light.
Those add-ons are particularly interesting as they are Vienna Airport and Miami Airport — two of the most important airports in the world and, up until now, not available in the new simulator game from Microsoft.
The Vienna Airport add-on has been released by Gaya Simulations and, as someone who travels through Vienna Airport quite often I have to say, from the screenshots and the promo video I have seen, the add-on looks pretty darned authentic. (Check out the gorgeous trailer below!)
The same goes for the Miami Airport add-on created by Latin VFR if the screenshots are anything to go by.
According to the developer, the Vienna Airport add-on for Microsoft Flight Simulator includes:
Accurate and up-to-date recreation of Vienna-Schwechat Airport
Full optimization for smooth performance
Operable and native Microsoft Flight Simulator jetways
High-quality static aircraft
Interior modeling of some terminals viewable from the airside
Advanced hand-made animations to bring the airport to life
Stunning night environment lighting and effects
Sloped runways
Authentic Vienna Airport ground service vehicles
Rebuilt from the ground up with the Microsoft Flight Simulator SDK
The Miami Airport add-on for Microsoft Flight Simulator is similarly authentic looking, and includes:
Hand made and detailed ground markings and textures according to the most recent airport situation
Realistic terminals, cargo buildings airport buildings using MSFS PBR materials
Realistic airport lighting
Taxiways, aprons, runways sloped using the native MSFS system
Optimized for performance to be used on most types of systems
Customized jetways
Customized train animations
Accurate airport gate/parking to current real-world airport layout
The Vienna International Airport add-on for Microsoft Flight Simulator is currently selling for US$20.12 | €16,85 | £15.05.
The add-on for Miami Airport sells for $17.99.
With hundreds of Microsoft Flight Simulator third-party add-ons likely to eventually be released, both of these look like great places to start.
As for Microsoft Flight Simulator, the game is currently available for both Windows 10 and Steam. An Xbox version will be released in the future, but no set date has been announced as to its release.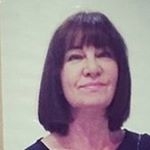 Latest posts by Michelle Topham
(see all)