The trailer for 'Midnight Special', the new movie starring Kirsten Dunst, Joel Edgerton, Michael Shannon, Sam Shepard, and Adam Driver is now out.
The movie tells the story of 8-year-old Alton, a boy who has a special power. The problem is, because of that power, he starts to attract the attention of religious fanatics who think he is a messiah, as well as that of the US Federal Government who want to use him as a weapon.
So Alton's father kidnaps him and sets out on the run, vowing to protect him from everyone.
'Midnight Special' was written by director Jeff Nichols (Shotgun Stories, Take Shelter and Mud), and will open in theaters on March 18th, 2016. Watch the trailer below. Now that looks cool.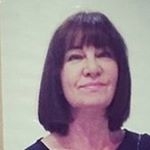 Latest posts by Michelle Topham
(see all)