The new Might & Magic Heroes VI – Danse Macabre Adventure Pack is here and, if you love the game series as much as we do you'll be happy to know it's going to add at least another 10 hours of gaming fun to your original game. The Danse Macabre Adventure Pack is the second one for Might & Heroes VI and was developed by Limbic Entertainment.
This adventure pack features Sandro the Necromancer, one of the most powerful wizards, who was banished from the Seven Cities but who's back with a vengeance and going all out to conquer the world of Asha. It's a cool pack as it includes a new artifact set, some new heroes, the Magic Menagerie and a fantastic new pet (or…….spy) — Sandro's raven, Alma.
If you haven't gotten around to buying the original game yet (what the hell is wrong with you?), you can pick up the new adventure pack along with the original game and the first pack (and an exclusive map) in the new Gold Edition of the Might & Magic Heroes VI game, which is available on Ubisoft's website or you can grab the two expansion packs – Danse Macabre and Pirates of the Savage Sea on GamersGate in a nice little bundle. At only $14.99 for both, they're a very good deal.
Whichever way you go, you really should buy Might & Magic Heroes IV and the expansion packs if you haven't already.
While some die-hard Might & Magic fans have been whining on about how "Ubisoft has destroyed the Might & Magic Heroes" series, we don't agree. We loved the game and think it's pretty bloody amazing.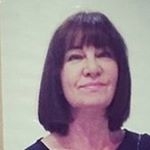 Latest posts by Michelle Topham
(see all)