With so many incredibly talented Japanese voice actresses around nowadays, it really is difficult to choose a favorite.
One of mine, though, is Miho Okasaki, who has done an incredible job recently in roles like Rimuru in That Time I Got Reincarnated as a Slime, and as Mary in my My Next Life as a Villainess: All Routes Lead to Doom!.
She is also the voice of Medina Orthinanos in the JRPG Sword Art Online Alicization Lycoris.
This week, the voice actress is reminding us she is a damned cute singer as well, as her latest single has just been released.
That single is Miho Okasaki's 'Petals', which also arrived with an adorable music video.
The video features the singer singing and dancing around a brightly colored apartment set, as various cute animal hand puppets pop in and out.
And, if you think you recognize Miho's voice along with the utterly catchy and child-like 'Petals', you probably do.
That is because Miho Okasaki's 'Petals' is the ending theme song for the second cour of the hit anime The Great Jahy Will Not Be Defeated!, so it is probably cemented into your head as adorably cute.
Just as the song already is into mine.
Miho Okasaki's 'Petals' was officially released as a single in Japan yesterday, and is already rapidly climbing Oricon's daily singles chart.
Watch the song's official music video below, and then try to get that addictive song out of your head.
I guarantee, you can't.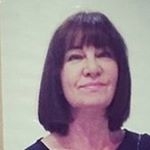 Latest posts by Michelle Topham
(see all)