Mika Brzezinski signs three-book deal but will she write about Trump?
Mika Brzezinski signs three-book deal but will she write about Trump?
The co-host of Morning Joe, Mika Brzezinski, has just signed a three-book deal with Weinstein Books. And, while there are no details yet about what the contents of two of the books will include, most people want to know will Brzezinski write about Trump?
After all, she and her co-host and fiance Joe Scarborough were recently the targets of a Trump tweet tirade when he attacked both of them.
Trump specifically zeroed in on Brzezinski, however, accusing her of  "bleeding badly from a face-lift" after she tried to visit him at his Mar-a-Lago estate over New Year. Brzezinski denied this ever happened (both the visit details and the face-lift) and accused Trump of lying.
So it seems only right at least one of Brzezinski's books should have comments about the president. Besides, she has personally known Trump for years, and is one of the people who has closely watched, and commented on, his descent into the somewhat madness we are all now privy to.
Let's face it too, with Trump being the man who is currently earning hundreds of millions of page views for news media around the world, as people honestly cannot believe someone in the White House acts like this, Weinstein Books would be crazy not to have at least one of Brzezinski's books commenting on him and his behavior.
In fact, Brzezinski and Scarborough have been doing nothing but commenting on Trump and his bizarre behavior since the attack on them back in June.
Several episodes of Morning Joe have been all but dedicated to the story, and the pair also co-wrote a Washington Post 0p-ed on June 30th called 'Trump Is Not Well' in which, among other things, they pointed out his consistent misogyny.
"It is disturbing that the president of the United States keeps up his unrelenting assault on women. From his menstruation musings about Megyn Kelly, to his fat-shaming treatment of a former Miss Universe, to his braggadocio claims about grabbing women's genitalia, the 45th president is setting the poorest of standards for our children."
According to The Hollywood Reporter, Mika Brzezinski's three-book deal includes two new books plus an updated version of her 2011 book, Knowing Your Value: Women, Money and Getting What You're Worth, which was also published by Weinstein.
The New York Post also stated the deal was worth a number 'high in the six figures'.
Now let's just see if Trump figures highly in at least one of them. Come on, Mika, he should.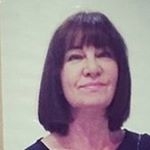 Latest posts by Michelle Topham
(see all)