If you have noticed I am posting more anime opening and ending theme songs over the last couple of weeks, I would apologize — IF I had any remorse, which of course I don't.
Come on, let's face it, some of this season's anime OPs and EDs are some of the prettiest or coolest Japanese songs you have heard in a while, (my current favorite being the gorgeous 'Inori no Uta' by Yuiko Ōhara), so why wouldn't I be writing about them?
Take Takt Op. Destiny's ending theme song — Mika Nakashima's 'Symphonia' — a song that is as surprising in its sweetness and beauty as the anime itself is in its plot.
And one that is a wonderful ending to the show, as the song's lyrics perfectly illustrate the premise of Takt Op. Destiny — the idea that, no matter how bad things get, music will always save us.
Some of those lyrics are:
息をすることも 忘れてしまうほどの
記憶に焼けつく 悲しみさえもすべて
美しい音楽になって
意味を見失うたびに僕を見つけてくれる いつでも

(I'll forget to breathe
Even all the sadness that burns into my memory
Will become a beautiful melody
Anytime I lose the meaning, you will find me) — via Google Translate, so approximate
'Symphonia' by Mika Nakashima comes with an official music video featuring the now-iconic Japanese singer performing the ED dressed in a 1930s-style dress, and in an old-style room where dust is falling and where every surface is covered with it.
With that the video illustrates the beauty of 'Symphonia's lyrics, which tell us no matter how fragile the future and how sad the past, music will always make everything seem better.
All of which is beautifully added to by Nakashima's almost old-fashioned sounding, yet beautifully romantic vocals.
Listen to 'Symphonia' by Mika Nakashima in the song's music video, and on the Spotify player — where you will also find a gorgeous instrumental version of the song.
Oh and, yes, I love the Takt Op. Destiny OP just as much.
Takt Op. Destiny is streaming on Crunchyroll.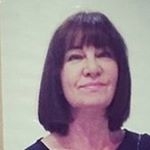 Latest posts by Michelle Topham
(see all)