The upcoming sports anime Farewell, My Dear Cramer got two new cast members this week.
Those cast members are Mikako Komatsu who will be voicing Nanami Zaizen, and Show Hayami who will be playing Masahiro Gotouda.
Mikako Komatsu, of course, is known for her roles in Gundam Build Fighters, Dr. Stone, Ex-Arm and Grimgar: Ashes and Illusions, while Show Hayami has starred in an enormous number of older anime series including 7 Seeds, Basilisk, and Boku no Chikyuu wo Mamotte.
The Farewell, My Dear Cramer cast announcement also came with a new high-energy preview video, which makes this anime based on Naoshi Arakawa's popular manga series look like one to definitely check out.
Especially if you love high school anime, anime about football (soccer as American's call it), or enjoy a good sports anime no matter what the sport might be.
Farewell, My Dear Cramer (aka Sayonara, Watashi no Cramer in Japan) tells the story of Nozomi Onda who, along with her friends, are determined to be the best in the world of women's football.
The anime is directed by Seiki Takuno (Love and Lies, Yamada-kun and the Seven Witches) via Liden Films. It is due to premiere in Japan on Tokyo MX on Sunday, April 4th, 2021.
The series will also be available to stream on Crunchyroll.
Learn more on the official Farewell, My Dear Cramer anime website, and watch the just-released new Farewell, My Dear Cramer PV below.
News via Ota-suke.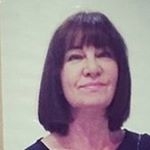 Latest posts by Michelle Topham
(see all)