With the upcoming anime series Farewell, My Dear Cramer premiering next month, the official website for the anime has announced this weekend Mikako Komatsu will be singing the Farewell, My Dear Cramer ending theme song.
The ED is titled 'Kuyashii koto wa Kettobase' (aka 'Kicking Frustrating Things') and, from the 15 seconds of the song that was released on a new PV for the anime yesterday, it sounds like it is an upbeat, fun track that is likely to make you feel happy when you hear it.
The official release for the song itself is May 19th, 2021.
As was also announced previously, the series' opening theme song 'Ambitious Goal' will be performed by Aika Kobayashi.
Farewell, My Dear Cramer (known in Japan as Sayonara, Watashi no Cramer) stars Miyuri Shimabukuro as Nozomi Onda, Shion Wakayama as Sawa Echizen, Kouki Uchiyama as Tetsuji Yamada, Ryota Ohsaka as Kaoru Takei, Ryoko Shiraishi as Junpei Onda, Koji Yusa as Kōzō Sameji and Shimba Tsuchiya as Yasuaki Tani.
Yui Makino, Hiroko Kiso, Nichika Ōmori and Aika Kobayashi were also recently announced as the latest cast members.
The anime series will begin airing on April 4th on Tokyo MX, with the film Eiga Sayonara Watashi no Cramer First Touch following in the summer.
Watch the just released PV for the series below, and listen to the preview of Mikako Komatsu's 'Kuyashii koto wa Kettobase'.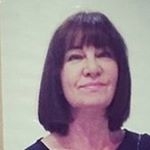 Latest posts by Michelle Topham
(see all)