As if KAGUYA-SAMA fans haven't been spoiled enough already this week with the release of a key visual promoting the upcoming third season featuring the lovely Ai Hayasaka, this weekend it is the turn of the anime's equally adorable but very strict semi-heroine Miko Iino.
In the new Miko Iino key visual, the second-year high school student is wearing her Shuchi'in Academy uniform and sweetly gazing into the camera while holding up a heart key ring.
Yep, Miko might be a bit authoritarian but, boy, is she cute!
KAGUYA-SAMA is all about hearts and love again this year, of course, with the upcoming premiere of season 3 of the hit anime series — KAGUYA-SAMA: LOVE IS WAR: Ultra Romantic — set to hit in April.
This second key visual is just a reminder of all the crazy fun fans have to look forward to.
KAGUYA-SAMA: LOVE IS WAR: Ultra Romantic (aka Season 3) follows on from the last season, with Kaguya and Miyuki apparently still in love, but fighting it every step of the way when it comes to confessing their feelings.
Enjoy the latest KAGUYA-SAMA LOVE IS WAR: Ultra Romantic key visual and the lovely Miko (I really do love the colors they are using for these visuals — they're so striking!), and mark your calendars for the anime's return in April.
And, if you missed it, watch the 10-minute long trailer for the new season, it's really cute — and yes, Aniplex did finally add English subtitles :).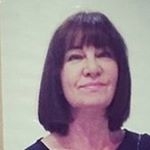 Latest posts by Michelle Topham
(see all)