For most movie stars, it's incredibly boring when they're stuck doing press junkets promoting their latest movie. Not for Mila Kundera last week, though, in an interview with first-time reporter Chris Stark from BBC Radio One.
Not only did Kundera get invited out on three different dates, but she also missed having to answer all the usual boring questions about her latest film 'Oz: The Great and Powerful'.
The interview started out much differently than these interviews do. Before he'd even asked a question, Chris Stark looked at Mila Kundera and said "I'm incredibly nervous" before he launched into his first question, "Did you enjoy being ugly for once because generally you're hot".
The interview then went down from there. Stark continued talking about being nervous but apparently not nervous enough to eventually ask Kundera out on three dates — first to meet his friends at a local Watford pub. Then to see Watford FC play a football game, and that date included a Nandos nosh-up, a half-time steak and ale pie, and a couple of pints. And finally, a date with him to his friend's wedding in June.
While Mila Kundera didn't definitively say she'd go with him, she did act like she thought the football match date sounded quite promising. So now we're all wondering, will she really go?
By the way, you have to watch the BBC Radio One video below. Not the video of the Mila Kundera and Chris Stark interview. This one is of Chris Stark being interviewed by another Radio One personality, Scott Mills, who is actually one of Stark's buddies and who simply cannot stop himself taking the piss.
Absolutely classic. And, yes, well done Chris. Your Mila Kundera interview was far more entertaining than any of the others I've recently seen and, by the more than 2.8 million views it's already ended up with on YouTube, I'd say a lot of other people agree with me.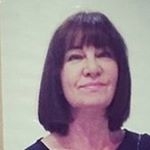 Latest posts by Michelle Topham
(see all)