If what Mila Kunis is telling W Magazine this month is true, we might not see much of her acting abilities once her soon-to-be-born first child arrives. That's because Mila says she doesn't 'eat and breath acting', so is looking forward to being a full-time mom.
Mila Kunis is gracing the cover of the August 2014 issue of W Magazine, and beautifully too I might add, so she sat down over breakfast with Lynn Hirschberg recently to talk about her pregnancy, her fiance (Ashton Kutcher), her upcoming film (Jupiter Ascending) and the amazing flannel cakes at the Musso & Frank Grill in LA (she's right, I've had them and they're awesome).
As for being a full-time mom, Mila says she's actually planning on taking a year off making movies once her baby is born and, once it's up, she'll re-evaluate her plans as "give me a year of not working and we'll see how I feel".
For more on Mila Kunis, her baby, Ashton, and even their wedding, you can read the whole interview at W.
And don't forget to pick up the August issue of W Magazine once it's out – Mila looks lovely on it.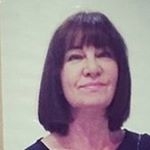 Latest posts by Michelle Topham
(see all)