The brand new Late Late Show host James Corden got off to a bumper start last night, when he managed to get one of his first guests Mila Kunis to admit that, yep, she and Ashton Kutcher did actually get married.
While sitting on a couch next to fellow guest Tom Hanks, Mila was talking about the couple's new baby and about how they make sure they go out on a 'date night' so the two can stay connected. Corden then asked her if she and Kutcher were married yet. And Mila let slip "Maybe".
"You either got married or you haven't got married," said Corden, as Tom Hanks pointed at Mila's ring finger. Corden then grabbed her hand to check for a ring. And, yep. She's married.
Of course, we didn't get to know much more than that as the Late Late Show then cut to commercial. But what a coup for James Corden his very first night with his own talk show.
Plus, wasn't he just lovely? He's running the show just like fellow Brit Graham Norton does. With a chair pulled up to guests, rather than sitting behind a desk disconnected from them.
Corden is also down-to-earth, funny and completely genuine, which leads me to believe James Corden could be the Late Late Show's host for quite a long time.
Meawhile, watch Mila Kunis admit she and Ashton Kutcher got married. How cute is that?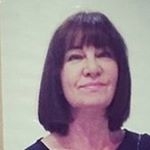 Latest posts by Michelle Topham
(see all)