If you know anything about Mila Kunis, you will know she doesn't believe in spending a lot of money on things she can buy cheap. After all, even if you have a lot of money, why waste it on things you don't need?
That frugality, or 'cheapness' as Mila Kunis calls it herself, led her to buy the wedding rings she and now-husband Ashton Kutcher wear on Etsy. Yes, Etsy. The place online where you can buy all things hand-made.
According to Kunis, who appeared on Conan this week, where she talked about her wedding ring, she had initially looked at places like Tiffany when she was pricing rings.
"My husband…bought me a beautiful engagement ring. Like stunning, stunning, stunning. But for our wedding bands, for when we got married, I decided to just get them off of Etsy. And so our wedding bands are from Etsy."
Kunis went on to explain her reasoning for the Etsy purchase.
"I wanted the thinnest possible platinum band — it's super, super thin", and she flashed her incredibly thin ring at the camera. "And then I went and looked at how much Tiffany was, and I was like "How Much?", like this is astronomical. So I went on Etsy, it was like $90, and I was like "buy now".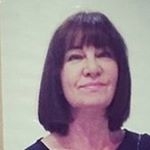 Latest posts by Michelle Topham
(see all)