Love her or hate her (and I happen to love her), 21-year-old Miley Cyrus has already packed a lot of living and a lot of success into her short life. So much so, there's now a new Miley Cyrus comic book out that illustrates the singer's career and private life for fans who just can't get enough.
Published by Bluewater Productions, the Miley Cyrus comic book starts off with the star's controversial MTV Music Video Awards performance with Robin Thicke, but quickly moves on into her childhood in Tennessee, and then the beginnings of her mega-successful career with Disney's Hannah Montana.
If you're a Miley Cyrus fan, you might want to grab a copy of the comic book before it sells out, as it likely will. There are two covers to choose from by two different artists as well so, of course, some fans will buy both.
Check out some of the artwork in the ODE video below. Cool, eh?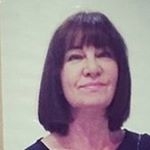 Latest posts by Michelle Topham
(see all)