Miley Cyrus will be turning 21 in November this year and, let's just say, after watching her new video ' We Can't Stop', it's pretty obvious Miley Cyrus is 'all grown up'.
After all, all you have to do is compare her latest video, with the wholesome Disney all-American look Cyrus had when she sang 'The Climb' for Hannah Montana: The Movie (you can watch it in the video below). World's apart and in only four years.
Unfortunately, poor Miley is getting slammed on the YouTube comments section of her new video with, as I write,174,811 positive votes and 122,357 negative votes.
Of course, most people who are leaving the negative votes are saying Cyrus needs to stick to her Disney image or 'be a lady'.
Come on, guys, she's a fully-grown woman with a mega career to match. Why on earth would she want to stick to the image she had with Disney when she was 15 years old?
Sure, teenagers in America look up to her but, she can't stop growing up just because you want your daughter to have a particular type of role model.
Besides, there's nothing wrong with how Miley looks or acts now. She's a singer and the video is nothing more than a performance.
Seriously. Deal with it.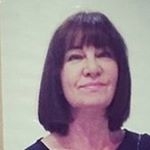 Latest posts by Michelle Topham
(see all)