Miley Cyrus, Joan Jett and Laura Jane Grace do a kickass version of The Replacements song 'Androgynous'
The Replacements were one of my favorite bands when I was in college, and one I played religiously on my evening radio show for years. So, when I saw Miley Cyrus covering The Replacements' 'Androgynous' along with Joan Jett and Laura Jane Grace, I laughed. With joy, of course, because this is amazing.
Miley Cyrus, of course, has been an outspoken proponent of LGBT rights for quite a while, but recently took that one step further by founding the Happy Hippie Foundation, a non-profit whose aim is to fight injustice against homeless youth, and LGBT young, as well as any other young person in a vulnerable situation.
As part of that, Cyrus joined the legendary Joan Jett and Against Me!'s Laura Jane Grace to record a Happy Hippie backyard sessions cool cover of The Replacements classic song 'Androgynous', in an effort to say it doesn't matter who we are or who we love, we're all the same.
Watch it below, and don't you love that country sound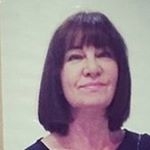 Latest posts by Michelle Topham
(see all)