Miley Cyrus sings a country version of 'Malibu' on Fallon and her voice is stunning 
I loved Miley Cyrus' new single 'Malibu' when it was released a few weeks ago from the first few bars I heard. Weeks after its release, and I still listen to it often, as it's such a feel good song, and has such a catchy melody.
But, I have to admit, when I heard Miley Cyrus was appearing on The Tonight Show with Jimmy Fallon again this week, I did not expect her to give a live performance of 'Malibu' and turn it country. But she did. Complete with a country twang, guitars, violins and backing vocals.
Not only that, but Miley's live Jimmy Fallon performance of the usual pop rock-sounding 'Malibu' is incredible.
Because her voice as she belts out the last refrain is astoundingly powerful and perfectly in pitch. So much so it gave me goose bumps. Now there's someone who never needs to have her vocals manipulated in the studio.
Something Jimmy Fallon must have also felt, as he came on stage after she had finished exclaiming "The real deal. The real deal".
And yep, she's certainly that.
Miley Cyrus also performed another new single from her upcoming album on Fallon last night. The single was 'Inspired' and, at the risk of sounding totally twee, she certainly was. And inspiring.
Because God, that girl can sing.
Listen to Miley singing 'Malibu' and 'Inspired' on Jimmy Fallon in the videos below, and also check her out busking on a New York City subway platform with Fallon — both of them disguised. Such a good sport.
You can buy 'Malibu' here.
Edit: Sadly, as per usual, Fallon has deleted the videos of Miley performing on his show, which is why I no longer showcase any Fallon performance on Leo Sigh. Instead, I've substituted Miley's Billboard Music Awards performance here as, frankly, it was even better.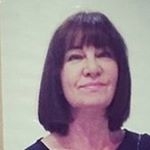 Latest posts by Michelle Topham
(see all)