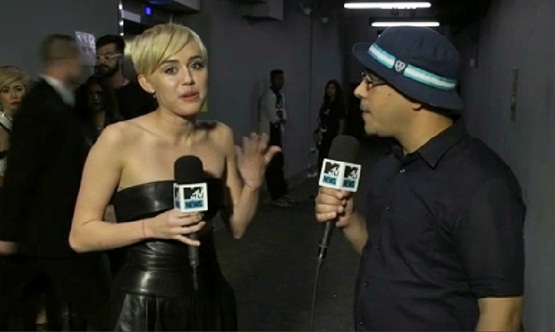 No matter what she does, Miley Cyrus always seems to get the short end of the stick when it comes to reactions from the news media. Last night at the MTV Video Music Awards, however, that all seemed to change when Miley won the Video of the Year award for 'Wrecking Ball' and sent up a homeless man to collect the award in her place.
The 22-year-old man, simply known as Jesse, read out a speech thanking everyone for Miley's award and then drawing their attention to the problem of youth homelessness. A problem of massive proportions in Los Angeles and elsewhere in the country, and one I can attest to as I used to be the Development Director of a non-profit for the homeless in LA.
Miley had met the man earlier in the week at My Friend's Place in Hollywood, a non-profit that provides services for homeless youth, and asked him to help her spotlight the problem of homelessness on the night of the VMAs, if she did indeed win the award.
According to My Friend's Place, Miiley worked with Jesse to create the speech he gave on Sunday night, with the hope it would bring the attention of millions of people to not only the work My Friends' Place does, but also the plight of homeless youth in general. I'd have to say, it did.
As for Jesse, he is originally from Oregon but has been living in LA for some time, scraping by on odd jobs and the occasional extra work, and staying in various homeless shelters around the city.
Hopefully, now he's met Miley, his luck will change.
To hear what Miley had to say about Jesse, My Friend's Place and homeless youth, watch the MTV video below. Just don't concentrate too much on Miley crying because, as she says herself, that's not the important issue here. Youth homelessness is, and that's why what Jesse did and said is so much more important than a few Miley Cyrus 'happy' tears.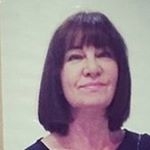 Latest posts by Michelle Topham
(see all)