Boys' Love manga Minato's Laundromat out in English for the first time
There is a new Boys' Love manga out in English for the first time this month that I can guarantee is a must buy for anyone who enjoys the genre as much as me.
Minato's Laundromat, Volume 1 has just been published in English by Yen Press and, if you are into Boys Love manga that feature an adorable couple with quite an age gap, that is beautifully drawn, well and cleverly-written, and funny, this one should be already in your shopping cart.
Advertising
Volume 1 of the manga released on October 17th with the second volume due out in March next year.
And yes, that is the only draw-back to this Boys Love manga — a long gap between volumes — especially as the fourth volume has already been out in Japan for close to a year.
With that rate of a release for Minato's Laundromat in English then, it will be 2025 before the four volumes already available in Japanese appear in English, and by that time the Japanese author and illustrator will probably have published four more.
And no, I have no idea why it often takes Yen Press a long time to publish subsequent volumes of manga when there are umpteen volumes already out in Japanese.
If I did, I would (politely) ask them to pull their finger out.
What is the Minato's Laundromat plot?
Advertising
Minato's Laundromat (aka みなと商事コインランドリー in Japanese ) is wonderfully written by Yuzu Tsubaki, with gorgeously-drawn artwork from Sawa Kanzume.
The Boys' Love manga tells the story of the titular Minato who, tired of being an office worker in Tokyo, decides to return to his home town to run his grandfather's old laundromat.
Not long after he moves back, however, a high school student called Shintarou, who he soon nicknames "Shin", keeps showing up at the laundromat to do his laundry.
While he tells Minato it is because he comes from a family of 10, so the washing machines at his house are already taken, it turns out Shin has ulterior motives.
Motives that, regardless he is still only 17-years-old (almost 18) and Minato is in his 30s, he has no problems in being aggressive about.
It is now up to Minato, who is gay but who doesn't want to do anything illegal, to fend him off.
Minato's Laundromat, Volume 1 is out now in English via Yen Press in both digital and print editions.
The wonderfully-written and illustrated Boys' Love manga was also so popular in Japan, it has already spawned a drama called Minato Shouji Coin Laundry, with its first season airing in 2022 and its second earlier this year.
You can check out the trailer for the (very good, I will add) drama below.
Both seasons of the drama are now streaming via the LGBTQ platform GagOOLala, if you want to see what happens to Shin and Minato long after Volume 1 of the manga ends.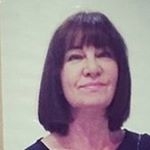 Latest posts by Michelle Topham
(see all)