Minecon 2013 has been scheduled for November 2-3 in Orlando, Florida and, as always it's expected to be a huge success and a sell-out event quickly. That's why, if you think you can make it to Orlando for Minecon, you might want to grab tickets as soon as you can and, of course, book your hotel room before they sell out as well and you end up staying out past the airport.
Tickets for Minecon 2013 will go on sale sometime in July — we'll tell you when and where as soon as we get word.
It will be the fourth annual Minecon and, with 7,000 fans attending in Paris last year, you can just about guarantee this one will be even more popular.
Meanwhile, if you think Mojang chooses where to hold Minecon seriously and after considering lots of different issues, you may think again after you watch the Minecon 2013 announcement video below.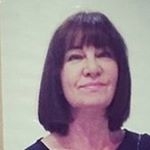 Latest posts by Michelle Topham
(see all)