Minecraft Bedrock Edition Beta 1.2.20.1 has dolphins
The brand new Minecraft Bedrock Edition Beta 1.2.20.1 focuses mainly on Minecraft oceans.
Water will now look completely different, you will be able to see underwater much better than you could in previous editions, there will be underwater caves, ruins and treasure, explorable ship wrecks and a slew of bug fixes.
But, the thing many people are the most excited about when it comes to the Minecraft Bedrock Edition Beta 1.2.20, is, of course…dolphins.
And while there isn't that much information yet about what dolphins will actually do in the Bedrock Edition Beta 1.2.20.1., as they just seem to swim around in groups, occasionally jump out of the water and then back in again, they really are adorable. If killed, they also have the potential of dropping a fish.
As you can see from this minimal information, though, what we know about them so far is a little bit scant.
British YouTuber Xisumavoid, however, has been looking into the dolphins in the Bedrock Edition but, according to a video he uploaded a few hours ago, he hasn't had much luck either.
Especially when it comes to interacting with them as, apparently, you are supposed to be able to do so they can lead you to treasure. According to Xisumavoid, you can't.
So, while at this point we are still a bit in the dark about the new Minecraft dolphins, it is still worth taking a look at Xisumavoid's short First Look at Dolphins video as they are just so darned cute.
Now let's hope we'll know more soon as floundering around with no clue about what you are doing, even if it is just a Beta Edition, is really not that much fun.
Related: 5 incredibly nice YouTube Minecraft players you should be following — they're good too!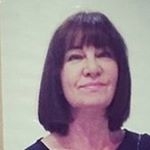 Latest posts by Michelle Topham
(see all)