Can Lewis complete a Minecraft map without cheating? Highly doubtful
Although I'm a huge fan of Simon and Lewis, aka The Yogscast, I must admit it pisses me off by how much Lewis cheats. For a guy who has a Masters degree in Chemistry, he's often the 'dim bulb' when it comes to figuring out puzzles, so cheating in just about every map The Yogscast plays becomes the norm for him. No more so in the latest map they've recently played – Minecraft Diversity.
Minecraft Diversity is a stupendous map, although the difficulty level is higher than many other CTM (Complete the Monument) maps. It's also a unique style of map as, instead of using the usual CTM formula (complete quests or find treasure to get the wool), Minecraft Diversity makes the player complete a different Minecraft map genre for every piece of wool they get.
That means, one piece of wool might only take you a few minutes to win (the one from the Trivia Game, for instance) or it may take you hours (the Boss Battle, comes to mind).
This also means, if your name is Lewis, there's no way you'll complete this map without cheating all the way through it.
What made watching The Yogscast playing Minecraft Diversity even more sad than normal, however, was they hadn't even managed to get through the first 10 questions on the first map genre they played (Trivia), before Lewis was cheating.
That's why I'm daring you to play, and complete, Minecraft Diversity without cheating like Lewis does. Can you do it, or can you only finish games if you cheat like The Yogscast?
You can download Minecraft Diversity from the Minecraft Forum, and get started from there.  Now let's see how you do.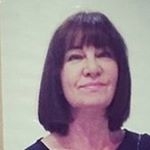 Latest posts by Michelle Topham
(see all)