The latest Minecraft-related news from Mojang is that the new Minecraft Dungeons DLC Jungle Awakens will be releasing on July 1st.
In the pack you are on a tropical island where you will play through three missions with a goal to defeat a mysterious power.
New mobs like the Leapleaf and the Whisperer will be trying to thwart your every move while you swing from vine to vine and fight through dense undergrowth on your way to defeating what they call a Jungle Abomination.
As you do, you will gain new weapons, armor, skins and artifacts that can be used to complete your quests.
For owners of the Hero Edition of Minecraft Dungeons, the Jungle Awakens DLC is a very nice freebie. For those who bought the base game, you can pick up the Hero Pass, which comes with the DLC, for just 10 bucks.
And, as a nice little bonus, the Jungle Awakens will also include a free update that features a new dungeon called Lost Temple. There will also be new items included in that, and some minor changes that will increase the balance of the game.
Jungle Awakens is the first of two planned Minecraft Dungeons DLCs with the second — Creeping Winter — releasing at later date.
It too is included in the $10 Hero Pass, so it is well worth a buy.
Check out the trailer for Minecraft Dungeons and, if you're dying to learn more about the upcoming DLC, the official soundtrack music for Jungle Awakens is now on Spotify.
It's an hour's worth of game-related music that will definitely get you in the mood to head out into the jungle next Wednesday.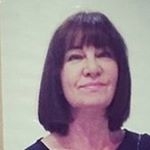 Latest posts by Michelle Topham
(see all)