There is a new Minecraft Dungeons: Howling Peaks DLC trailer out today and, if you are still holding off buying the dungeon crawler, here are just a few reasons why you should.
Mojang has included a number of additional features in the recently released expansion, including a new area with three new missions, awesome new gear like armor, weapons, items and artifacts and, of course, a whole slew of never before seen mobs. (Check out the Climbing Gear you can wear while you are heading up some of the DLC's dangerous mountain faces below  — it looks incredibly cool).
Advertising
It also has a new game mechanic — wind.
There is even a Temple Golem boss you can head off to kill if you really want a challenge.
The Minecraft Dungeons: Howling Peaks DLC is available now and just $5.99 for many hours of extra gameplay.
Advertising
If you buy the new Season Pass, though, which is a better deal, that will give you Howling Peaks included in the price ($17.99 with Game Pass), along with the next three DLC packs to be released as well.
For those who have been complaining how short the base game has been, grabbing Howling Peaks is sure to give you some of that in-depth gameplay you felt you were lacking.
The Minecraft Dungeons: Howling Peaks DLC can be purchased now for PC, Xbox One, PS4 and the Nintendo Switch. (continue reading below…)
Minecraft Star Wars DLC isn't free but, with the huge amount of content, it's worth the price
Oh and, by the way, something I haven't seen anyone else mention about Minecraft Dungeons, if you haven't played it, is the game is not only incredibly fun to play, it is also an excellent way to come up with ideas for new builds for your own vanilla Minecraft game.
After all, Mojang developers have gone to amazing lengths to create some of the most epic Minecraft structures in existence.
Watch the just-released Minecraft Dungeons: Howling Peaks trailer to see what I mean.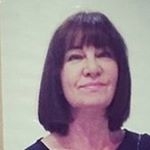 Latest posts by Michelle Topham
(see all)