Minecraft: Dungeons opening cinematic is beautiful and quite exciting
Mojang released the Minecraft: Dungeons opening cinematic at Minecon 2019 yesterday and it tells a quite sad story of an illager, shunned by his people and forced to wander the land looking for a new home.
Wherever he goes, though, he is turned away until one day, fueled by hatred for the people that won't accept him, he stumbles across the Orb of Dominance. And he uses it.
Soon he is ruler of the Minecraft universe and determined to make everyone bow before him. If they do not, he spreads fear and war across the land, conquering everyone in his way.
And now it is up to you to make sure he does not win. Either alone, or with up to four friends.
Watch the just released Minecraft: Dungeons opening cinematic in the video below.
The graphics are beautiful, and the backstory of the upcoming action RPG is quirky and exciting.
Minecraft: Dungeons itself will release on PlayStation 4, Xbox One, Switch, and PC in summer, 2020.
Related reading: There's a Minecraft RPG in development called Minecraft: Dungeons — ignore the typical gamer bitching, this sounds awesome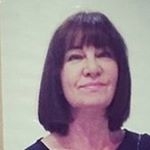 Latest posts by Michelle Topham
(see all)