I am always surprised when I hear people talk about Minecraft being a game "nobody plays anymore".
Especially considering the game has sold more than 200 million units since its release in 2011. In fact, in 2021, which is 10 years after the game's release, an estimated 126 million people play Minecraft every month.
Sure, nobody plays Minecraft anymore.
Those stats and more are why nobody should be surprised Minecraft for Switch was the top seller in UK retail last week, with an increase of 29% over the previous week.
According to GamesIndustry.biz, the popular sandbox video game beat out Mario Kart 8 Deluxe (at #2), Grand Theft Auto 5 (at #3), Animal Crossing: New Horizons (up two spots at #5) and Marvel's Avengers (in the sixth spot) to make it to the top spot.
Yes, Minecraft for Switch was the top seller in the UK last week, and the game itself is the world's most successful ever game. Still.
Not just in the UK, but everywhere in the world. Even in China, where the most Minecraft hours recorded in that country means the average number of hours spent playing the game every day per person is five. Wow!
And, if you have never played the game before (Seriously? Why not?), and so are still bemused as to why Minecraft for Switch was the top seller on the UK game charts this week, check out The Yogscast's massive 40 player 3-hour Minecraft event below.
Now can you see why people love the game so much?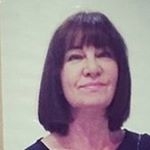 Latest posts by Michelle Topham
(see all)