The Minecraft Iron Rose map is already a pretty entertaining map. When it's played by The Yogscast's Lewis and Simon, it's even more fun.
In the Minecraft Iron Rose map, Lewis and Simon find themselves sent to jail for 10 years for a murder they didn't commit. Of course, that means a jail break is soon in their future, along with a great escape through the cells and sewers of the impregnable prison.
Like always in any Minecraft adventure map they play, Lewis and Simon aren't always the brightest bulbs in the box when it comes to solving puzzles or getting from place to place.
And, yes, Lewis whines his way through the entire map – as always. But, all in all, watching The Yogscast play the Minecraft Iron Rose map is a great way to waste a few minutes, especially if you've already played it.
Check out the first one in the Iron Rose adventure map series below. You can watch the rest in the series on The Yogscast's YouTube channel.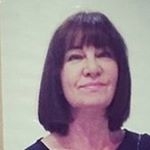 Latest posts by Michelle Topham
(see all)