Looking for a good Minecraft adventure map? Try Search for the Skyheart
I downloaded the Minecraft adventure map 'Search for the Skyheart' a couple of days ago, simply because the directions said 'No Parkour', as I hate it with a passion. Then I played it through and loved it or should I say I was astounded by it. If you like Minecraft adventure maps, my guess is you will think it's awesome as well.
The Minecraft 'Search for the Skyheart' adventure map takes around four hours to complete. It's incredibly challenging, it's absolutely gorgeously designed and, what I thoroughly enjoyed about it is that is has puzzles you actually have to use logic and your observational skills to solve.
What makes this adventure map even better than the usual fare, though, is the well-written storyline, including the huge amount of notes you'll find written from one game character to another, and the perfectly used command blocks that add an interesting dimension to the game.
Interestingly, there don't seem to be a huge number of people that have played this map, which is a shame as the designer, Versepelles, spent more than 250 hours creating it and it truly is one of the best Minecraft adventure maps I've seen in ages. So please play it.
You can download the Minecraft 'Search for the Skyheart' adventure map from the link the map's designer put up on the Minecraft Forum. And don't forget to go back and leave your thoughts about the game once you've played it.
Meanwhile, watch the cinematic video of Search for the Skyheart from PixelatedOre. It's beautiful.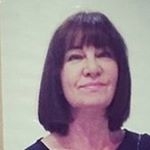 Latest posts by Michelle Topham
(see all)