Minecraft Staircase Horror Map: It Scared the Beejezus Out of The Yogscast (Video)
Staircase Horror Minecraft Map terrifies The Yogscast
Do you like horror games like Amnesia and Penumbra? Can't stop playing Minecraft? Then you've got to combine the two and play a new Minecraft map — "The Staircase Horror Map". Based on the popular mini game 'Never-Ending Staircase', you'll get the same scary fright of your life, but Minecraft-ed. Cool, eh?
What's even cooler is, if you don't want to spend the time downloading The Staircase Horror Map and playing it (although you should, as it only takes about 10 minutes to play and it's a very well made map), you can watch The Yogscast's – Lewis and Simon – screaming their way through it.
More funny than scary (come on, it's always fun to laugh at other people's frights), it's still well worth 10 minutes of your time. I howled.
Once you're done with The Yogscast boys, you can download the Minecraft Staircase Horror Map here.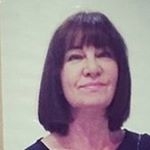 Latest posts by Michelle Topham
(see all)