I've just downloaded one of the best Minecraft mods I've ever seen. The StarMine Mod, created by a Japanese modder, (and recently profiled by The Yogscast's Lewis and Simon in a couple of hilarious videos – see below), is a mod that defies the laws of gravity and allows you to play Minecraft while standing on the ceiling or walking up walls.
How cool is that?
With this awesome Minecraft mod installed, you'll be able to walk up walls, hang from the ceiling and do just about anything that defies the laws of gravity — as long as you stay on the 'special bricks' needed to achieve these feats.
Just imagine all the amazing building techniques you'll be able to use to build your latest base in survival mode, without ever needing the ability to fly?
Or how about creating a jumping puzzle map that requires you to do most of the puzzles jumping upside down?
Honestly, I couldn't be more excited with the potential for this thing, and have spent way too long playing Minecraft since I installed the StarMine Mod. In fact, you might not want to download it or you could be lost for days.
(Of course, in case you do, you can download the Minecraft StarMine Mod at Minecraftuser.jp ).
Meanwhile, watch The Yogscast's Lewis and Simon and their two mod spotlight videos below (with an awesome storyline, I might add), to see this amazing Minecraft mod in action.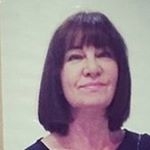 Latest posts by Michelle Topham
(see all)