The Minecraft Super Duper Graphics Pack Mojang has been promising since way back in mid-2017 will not be released, the Swedish video game developer announced yesterday.
Because apparently releasing a pack with 4K visuals has just proved too difficult for the developer. Particularly when the graphics pack would be expected to work on every platform Minecraft can be played on.
"We realise this is disappointing to some of you – there was a lot of enthusiasm for Super Duper from inside and outside the studio – but unfortunately, we aren't happy with how the pack performed across devices. For this reason, we're stopping development on the pack, and looking into other ways for you to experience Minecraft with a new look."

Thanks for your patience, and sorry for not following through on our plans!", said Mojang.
That being said, though, do notice what they finished that statement with. They are "looking into other ways for you to experience Minecraft with a new look",
In other words, Mojang hasn't given up on updating Minecraft graphics completely. They have only given up on the Minecraft Super Duper Graphics Pack. So it definitely sounds like something else will be coming down the road.
The Super Duper Graphics Pack was originally announced at E3 in 2017, with Mojang incredibly excited tat the time that they would be bringing 4K visuals to Minecraft. (You can find details about the pack on the Minecraft site).
They then will be as disappointed as the rest of us, if not more so, that their plans were not able to be completed.
With so many fabulous Minecraft mods available to give the game's original graphics a huge polish, however, I doubt most of us will stay bummed for long.
Related reading: How to build an elevator in Minecraft that is so incredibly realistic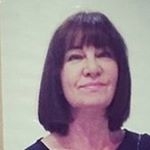 Latest posts by Michelle Topham
(see all)