The JTBC fantasy drama Miraculous Brothers, Episode 11 aired last night with ratings that are still consistently steady, and have been since the drama's first episode aired back on June 28th.
Those ratings nationwide were 2.28 percent, which is a slight drop from the drama's previous episode.
Advertising
In Seoul, Miraculous Brothers, Episode 11 earned a slightly lower 2.21 percent of the audience share, which was also slightly down from the 2.45 percent rating for Episode 10.
With just five episodes to go before the drama concludes on August 17th, it is also likely its ratings will continue to hold steady through to its end.
Miraculous Brothers international ratings
With the fantasy drama only streaming via Viki outside South Korea, it is difficult to see what the accurate ratings for the series have been since its start.
That being said, users of My Drama List are currently rating the drama 7.9 out of 10, which is low even for that site.
After Miraculous Brothers, Episode 11 aired, however, other viewers are bemoaning the low ratings commenting how well-written and well-acted the drama has been throughout.
Advertising
One viewer commented:
I can't understand why the rating is below 8! It is such a underrated drama..
With another replying:
I think people just watched the first 2-3 episodes and decided they didn't like it, didn't like Dong Ju (he's a flawed human being and not a handsome superhero), or didn't like the pacing cause it was pretty slow in the beginning, so they rated it low and probably stopped watching.

I think it's very unfair because it gets a "bad" rep when it's actually a very interesting and original story. I don't know if in the end it will deserve a 10, a 9 or even an 8, it will depend on the ending, but right now it deserves more than 7.9 for sure.
As someone who has only watched the first two episodes of the drama so far, I agree Miraculous Brothers does start out slowly.
I was intrigued enough with the premise and the main leads' performances to continue with it, though, and, if the pacing improves as has been stated by several viewers, it is a must watch and a must complete for me.
Miraculous Brothers stars Jung Woo, Bae Hyun Sung, Park Yu Rim, Oh Man Seok, and Lee Ki Woo.
The drama and airs every Wednesday and Thursday evenings on JTBC, with Viki streaming each new episode for international viewers soon afterwards.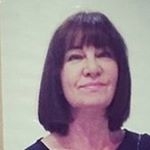 Latest posts by Michelle Topham
(see all)