The hilarious British actress and comedian Miranda Hart and comedian and actor Greg Davies were guests on The Graham Norton Show last week where both of them talked about their horrible nicknames.
Miranda tells why she was called Merm the Sperm at her boarding school,  and how she had friends with nicknames like Puddle, Pussy and Bully, while Greg Davies confesses the origins of his nickname — Tabletop.
Of course, it is fine (or at least somewhat 'normal') when you have horrible nicknames in school. Half the school does. But what happens when you meet your old school chums decades later?
Watch Miranda Hart and Greg Davies tell Graham Norton what happened to them.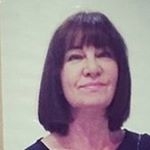 Latest posts by Michelle Topham
(see all)