Supermodel Miranda Kerr isn't just a pretty face. She's also apparently quite good at playing Flip Cup, the classic drinking game Americans play when they're bored at the bar.
Or at least it looked like she might be when she was on The Tonight Show with Jimmy Fallon on Wednesday night and he challenged her to a game.
You'll have to watch the video elow to see who actually won it, though, as I don't want to spoil the drama.
Was it Miranda or was it Jimmy Fallon, who had already played Flip Cup with people like Annette Bening, Kate Upton and Julianne Moore before he went up against Kerr (have you noticed he almost always chooses women? What's up with that?)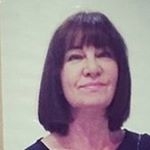 Latest posts by Michelle Topham
(see all)