There has never been a Miriam Margolyes story that was not hilariously funny.
Take Miriam's latest story. The one she told on this week's episode of The Graham Norton Show — Series 26, Episode 13.
That Miriam Margolyes story involved a house she rents out. A phone call from the police. A drug drop. And £13 million of cocaine. Oh and yes, a helicopter.
According to Margolyes, who sat on Graham's famous red couch with Daniel Radcliffe, Alan Cumming and Sharon Horgan as she told her funny story, it all began when she received a call from the police.
They said "Are you the owner of the Gun Emplacement?" — the cottage she owns overlooking the cliffs of Dover.
"I said 'yes'", said Margolyes.
They then asked her, "Are you aware that it's been used as a drop for criminals to get rid of their drugs?"
"It's a drug drop. I believe that's the phrase", she explained.
"Well, of course I didn't know. What do you mean?" asked Margolyes.
"The people that rented it were a gang. A gang!", she exclaimed. "from Liverpool. And they took my house and they dropped the drugs in the bay. And there was a helicopter that came on the roof — it's a flat roof, you see — and they had cocaine. Something like £13 million pounds worth of cocaine".
"What?", asked Alan Cumming.
"No, no", explained Graham Norton. "It wasn't like a little thing. This was a massive massive operation".
"Jesus Christ", laughed Daniel Radcliffe.
According to Norton, the £13 million was the wholesale price too. Not the street price.
But, like she always does, Miriam had an even funnier ending to the story.
In this case it was what the readers of The Daily Mail said about her, and what they were calling her when that rag of a 'newspaper' wrote about the drug bust.
Watch Miriam Margolyes on The Graham Norton Show this week in the video below to find out.
Another hilarious story from The Graham Norton Show:  Listen to Helen Mirren and Emily Blunt tell Graham Norton their 'being naked on set' stories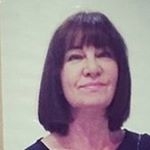 Latest posts by Michelle Topham
(see all)