It looks like Kyoto Animation is gearing up to promote the upcoming anime Miss Kobayashi's Dragon Maid S, as four character videos were uploaded to the animation studio's YouTube channel earlier today.
The character videos feature almost all our favorite girls — Tohru, Kanna, Elma and Lucoa — with only Kobayashi herself missing right now.
In the videos, Tohru talks about how much she loves Miss Kobayashi, Kanna is obsessed with food, playing and sleeping, Elma also obsesses over her three favorite foods, and Lucoa shows off her outfits.
Yes, obsession is the order of the day with Miss Kobayashi's friends.
Scenes used in the videos are from the first season of the show but each video is still a lot of fun, as they remind us why we adored all these characters so much, and why so many of us cannot wait to see them return to our screens.
Miss Kobayashi's Dragon Maid S affected by Kyoto Animation arson attack
The second season of the hit comedy fantasy anime Miss Kobayashi's Dragon Maid S was originally intended to be directed by Yasuhiro Takemoto. Just like the first season.
Sadly, however, Takemoto was one of the 36 people killed in the Kyoto Animation arson attack in July, 2019 when 42-year-old Shinji Aoba walked into the studio's offices during the morning work period. He carried cans of gasoline, which he proceeded to pour around the office and then set fire to the building.
Many of Kyoto Animation's employees were in the building at the time, and 36 people were unable to escape. After months in the hospital himself, Shinji Aoba was finally charged with multiple counts of murder earlier this month.
His trial will likely begin sometime in 2021.
After Yasuhiro Takemoto's death, the future of Miss Kobayashi's Dragon Maid S was uncertain, particularly as several other employees that had worked on the anime's first season were also killed.
Miss Kobayashi's Dragon Maid's Kanna is adorable but her 'Ame Ame Ame' is life itself (videos)
Miss Kobayashi's Dragon Maid S is now scheduled to premiere some time in 2021. Yasuhiro Takemoto will still be missed.
The 'S' in the title stands for 'Super Supreme Second life Start', as shown on the first key visual to be released for the show (see above).
Watch the four Miss Kobayashi's Dragon Maid S character videos below, and keep your fingers crossed the premiere will be earlier in 2021 than later.
Meanwhile, the first season of Miss Kobayashi's Dragon Maid is currently streaming on Crunchyroll.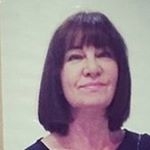 Latest posts by Michelle Topham
(see all)