Even though we should understand Shikimori's Not Just a Cutie, the new visual that has just been released by the upcoming anime's production team certainly makes her look adorably cute.
The graphic was released on the anime's official Twitter page today, and shows the adorable Shikimori wearing her 'Fall outfit' — a short tartan skirt, white sweater, dusky pink cardigan, burgundy beret and ankle boots with white socks.
As sweet of a Fall outfit you could possibly wear.
In celebration of the upcoming anime, Shikimori's Fall outfit is the first of four 'Miss Shikimori in All 4 Seasons' visuals that will be coming out in the next few weeks.
It follows on from last month's adorable collab with Shikimori and My Senpai is Annoying's Igarashi.
The anime, which is based on Keigo Maki's rom-com manga series, is being directed by Ryota Ito (My Senpai Is Annoying) at Doga Koba.
Kodanasha publishes the manga series in English, with 7 volumes currently out.
About the series as a whole, they say:
Shikimori and Izumi are high school sweethearts. They hold hands walking home from school, they flirt in the halls, they tease each other. But Shikimori knows what she wants, and how to get it, and she can turn from cutie to cool in an instant.
In other words, Shikimori's Not Just a Cutie — in fact, she's as smart as a whip, and knows what it takes to be a great girlfriend while still being a pretty amazing person as well.
Unfortunately for those of us who are impatient, the Shikimori's Not Just a Cutie anime series won't be premiering until April next year.
So it will be a while before we can see her in action. Blech.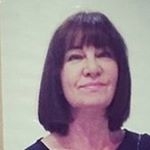 Latest posts by Michelle Topham
(see all)