The discordant and quite jarring sounding 'Mixed Nuts' by Japanese pop band Official Hige Dandism has become one of the most popular anime theme songs of the Spring 2022 season.
The song is, of course, the opening theme for the hit anime Spy x Family, which is one big reason why it has received so many plays on both YouTube and Spotify.
Well, that and it accompanies the absolutely brilliant Spy x Family opening animation segment (watch below) that, I will admit, the song does fit perfectly.
The track isn't my cup of tea as it grates on my nerves but, hey, fans seem to like it, as it hit #2 on the Billboard Japan Hot 100 chart soon after release, and also has a combined total of more than 13 million plays on YouTube and Spotify.
(I do love the show's 'Comedy' closing theme song though, and it's adorable music video).
'Mixed Nuts' by Official Hige Dandism (aka Higedan) was written by lead singer Satoshi Fujihara, who also plays additional drums on the track.
RELATED: Who voices Anya in Spy x Family?
In the past, the band has also provided theme songs for Tokyo Revengers, Hinomaruzumou and Doraemon the Movie 2021: Nobita's Space War.
With the success of 'Mixed Nuts', Official Hige Dandism is likely to soon be performing more anime theme songs.
The band itself is made up of Satoshi Fujihara (lead singer, piano), Daisuke Ozasa (guitarist, backing vocals), Makoto Narazaki (bassist, saxophone, backing vocals) and Masaki Matsuura (drummer, percussion, backing vocals), and has been in existence since 2012.
Listen to 'Mixed Nuts' by Official Hige Dandism in the song's official music video, and in the Spy x Family opening animation below, as well as on the Spotify widget.
Meanwhile, I'll give it another try, as maybe it will grow on me.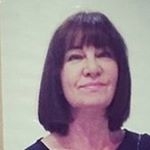 Latest posts by Michelle Topham
(see all)