As a huge Miyu Tomita fan, this year could not have been better when it comes to the number of series the Japanese voice actress has starred in.
Especially as, along with her roles in A Certain Scientific Railgun T, Kuma Kuma Kuma Bear, Talentless Nana and Iwa-Kakeru! -Sport Climbing Girls, it has also just been announced Miyu Tomita is starring in Otherside Picnic — the upcoming yuri sci-fi anime series based on the novel series by Iori Miyazawa.
As if that news wasn't good enough, another talented voice actress has also been announced as playing one of the main characters in Otherside Picnic.
That actress is the superb Rina Hidaka, also known for her roles in A Certain Scientific Railgun T, Kuma Kuma Kuma Bear, The Rising of the Shield Hero, Ms Vampire who Lives in My Neighborhood and Isekai Quartet 2.
Miyu Tomita will play the role of Akari Seto in Otherside Picnic, a university freshman who is a karate expert and a friend of protagonist Sorao.
Rina Hidaka is playing Kozakura, an 'Otherside' researcher whose university friend, Satsuki Uruma, went missing in mysterious circumstances.
The two women join Yumiri Hanamori (Grimoire of Zero, Laid-Back Camp) and Ai Kayano (Sword Art Online: Alicization, Smile Down the Runway), who will be the voices of the two main characters Sarao Kamikoshi and Toriko Nishina.
Yes, the Otherside Picnic cast could not be better. (article continues below…)
Talentless Nana opening theme 'Broken Sky' by Miyu Tomita is as superb as you'd expect
A new Otherside Picnic key visual was also released today, along with graphics of both Miyu Tomita and Rina Hidaka's characters Akari and Kozakura. Check them out above.
Otherside Picnic is being directed by Takuya Sato (Steins; Gate, Fragtime), with Ayumi Nishibata (Sarazanmai, Ep. 1 and 4) as Character Designer and Chief Animation Director, Hiroki Matsumoto (Kuma Kuma Kuma Bear, One Room) as Art Director and Takeshi Watanabi (Girls Beyond the Wasteland) in charge of music composition.
Scripts are also by Takuya Sato.
Otherside Picnic is due to premiere in January, 2021.
Keep up-to-date on any upcoming news about the series on the anime's official website.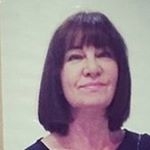 Latest posts by Michelle Topham
(see all)