Japanese voice actor and singer Miyu Tomita has recorded a cover of Eve's 'Kaikai Kitan' for the third season of the cover song project CrosSing and while, as a massive Eve fan, I definitely prefer the original, Tomita has still recorded a superb cover.
Especially as, as Tomita herself admitted, it is a "difficult song, but I sang it with my feeling of love and respect".
And yep, Tomita is definitely correct about that, as Eve's 'Kakai Kitan' is fast paced, suits his voice perfectly, and also dramatically changes tempo part way through.
The problem with covering any of Eve's songs, of course, is that his range is so superb, and his songs are so unusual, it would be difficult for any singer to sing them as well as him.
Miyu Tomita, though, has produced an excellent effort, and seems pretty happy with how it turned out.
Tomita and Jujutsu Kaisen fans also seem to like it.
Eve's 'Kaikai Kitan' was one of the most popular anime theme songs of recent years, with its use as the Jujutsu Kaisen theme song for the anime's first cour back in late 2020.
Tomita herself has provided popular theme songs for hit anime like Talentless Nana, Made in Abyss, After School Dice Club, and Gabriel DropOut.
Listen to Miyu Tomita's 'Kaikai Kitan' cover of the hit Jujutsu Kaisen theme song in the video of her performance below.
You will hear quickly why she is chosen to sing anime themes so often.
You can also hear other cover songs from other talented Japanese singers on previous CrosSing seasons on their official YouTube channel.
RELATED: Talentless Nana's theme song by Miyu Tomita is as fabulous as you'd expect — Listen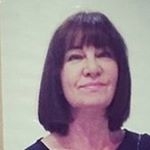 Latest posts by Michelle Topham
(see all)