The latest episode of the anime Edens Zero this week will feature a new character — Valkyrie.
And, to make her appearance on the 18th episode of the series even more interesting, Valkyrie will be played by veteran voice actress Miyuki Sawashiro.
An actress that has probably already been in just about every anime you watch (Parasyte, Berserk, ReLIFE, One Piece, Gabriel DropOut, Fruits Basket, One Punch Man, Hunter x Hunter, Noragami).
The new Edens Zero character Valkyrie also had character art released this week (see below), and appears to be an absolute badass. Something Miyuki Sawashiro will be able to portray perfectly.
I mean, come on, would you willingly stand up and oppose her?
Along with the announcement Miyuki Sawashiro will voice Valkyrie, we also got news Japanese YouTuber Yocchi (BomBom TV) will be guest starring in the same episode as himself.
Now that should be interesting.
Edens Zero airs on Nippon TV every Saturday in Japan, and will also show up on Netflix internationally beginning August 26th.
Watch the official trailer below, and I will bet you agree with me. This one looks like a lot of fun.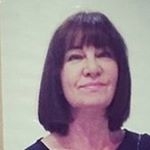 Latest posts by Michelle Topham
(see all)