The upcoming Lycoris Recoil anime series looks like it is the type of anime that will soon have fans all over the Internet arguing about who is the 'best girl'.
At least if every character is as interesting as Mizuki Nakahara.
And I say that because a new Mizuki Nakahara character video was released today as a promotion for Lycoris Recoil and, if you like loud, feisty girls with loads of personality, Mizuki could just be the one who you pick.
After all, the Mizuki Nakahara character video shows a girl who doesn't seem to mind shouting if she's angry about something, and one who also seems to be incredibly energetic and fun.
And who doesn't like that kind of girl?
Mizuki is being voiced by Ami Koshimizu (Hiro in Darling in the FranXX).
Shingo Adachi (chief animation director of Sword Art Online) is directing the original anime, with Asaura (original story creator) in charge of scripts, and Muru Imigi (original creator of This Art Club Has a Problem!) designing the characters.
A-1 Pictures is in charge of anime production.
Lycoris Recoil is set to premiere in July.
Watch the just-released Mizuki Nakahara character video below, and then tell me she doesn't grab your attention. I'll wait.
RELATED: New Lycoris Recoil trailer features the anime's adorably cute girls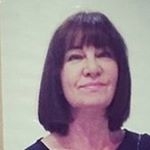 Latest posts by Michelle Topham
(see all)