Well, there's good news and bad news for gamers waiting for the upcoming zombie survival MMO The Day Before to release.
Seeing as how I believe you should always end with the good if you want to sleep well at night, here's the bad news first — The Day Before release date has been delayed.
Quite a bit actually as, originally intended to be released towards the end of 2021, The Day Before will now not release until June next year. Yep, a more than six-month delay.
But…one of the likely reasons is the good news.
The Day Before is not only releasing on PC, as was originally announced, but also on PlayStation5 and Xbox Series X/S.
Yep, when you're making sure a game can be played on more than one platform, it does tend to delay the development process.
But, just to keep you excited about what the game will offer, a video of some updated The Day Before gameplay has been released by Russian developer Fntastic (watch below) and, if nothing else, the graphics are gorgeous and gameplay looks hella fun.
The PC version of The Day Before will be out on June 21st, 2022.
No word yet whether the PS5 and Xbox Series X/S versions will be out at the same time, or if they will be released at a later time, but I'm sure we'll find out soon enough.
Until then, watch the gameplay in the just released video before, then tell me that doesn't look like a beautiful game.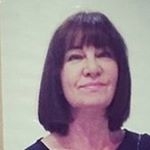 Latest posts by Michelle Topham
(see all)