Fans of Mob Psycho 100 will be ecstatic today as production studio Bones announced there is most definitely a Season 3 on its way.
That announcement came with a Mob Psycho 100 Season 3 trailer that consists of nothing more than fast moving clip after wild clip from the anime, all playing while the show's characters repeat Mob's name.
Along with the trailer we also got a cool new visual that shows Mob and Reigen holding flowers that the artist — character designer Yoshimichi Kameda — drew from the perspective of below them.
And, while the cast and most of the staff are returning to Mob Psycho 100 in the same positions they held in the first two seasons, there is one big difference.
That is that director for Seasons 1 and 2, Yuzuru Tachikawa, will be serving as Executive Director on Season 3, with Takahiro Hasui who directed an episode of the anime in Season 2 now in charge of the entire season.
Should be interesting, if nothing else.
Bones is in charge of animation production again, Yoshimichi Kameda is back designing those amazing characters, and series coordination will once again be carried out by Hiroshi Seko.
Mob Psycho 100 Season 3 does not have a premiere date as yet, but likely some time in 2022.
Watch the just released Mob Psycho 100 Season 3 trailer then try to remember the lead character's name.
The first two seasons of the anime, plus the OVAs, are streaming on Crunchyroll.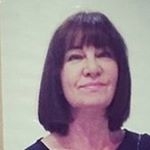 Latest posts by Michelle Topham
(see all)