While British model Alexa Chung is beautiful, talented and glamorous, it's her personality I always like the most. Chung is smart, funny, interesting to listen to and doesn't seem to take herself anywhere near as seriously as a lot of other people do.
So, when I saw Alexa Chung was featured in a new two-part Vogue video series called 'How To Get a Job at Vogue', of course, I had to watch it. Thirty seconds in, and I knew it was a winner as she was already tongue-in-cheek dissing Vogue. Yep, that's the Alexa I like.
And the video gets better from there, as the first person Chung talks to is British Vogue Editor-in-Chief Alexandra Shulman, who is one of my favorite people in the fashion industry. Simply because she is a writer and an editor first and foremost and, frankly, doesn't care that much about how she looks.
Because you'd expect the Editor of Vogue to be obsessed with style and looks, and be impeccably groomed. But she's not.
Shulman also talks about how she got her job at Vogue ie: became the magazine's Editor-in-Chief, working her way up in the magazine industry from being a personal assistant to where she is today. The longest serving Editor in British Vogue history.
Chung also talks to Vogue Senior Fashion Editor Lucy Bower who explains there really is no linear way to get a job at Vogue, as it happens in different ways for different people.
Bower got a degree in Human Resources, went to work for a retailer after she graduated in their HR department, then ended up as an older-than-normal intern at the Sunday Times Style magazine. She finally got her connection with Vogue when she started working as an assistant for a Contributing Editor at the magazine.
As for how to get a job at Vogue, Alexandra Shulman explains they get quite a lot of their new employees from the intern program they run.
Some, however, also come from people simply writing a letter to Shulman saying they want to work there. She has then with them and, as she says, decided "I really want to work with this person".
That's exactly what happened with iconic Fashion Director Lucinda Chambers, one of the most recognized faces in British fashion today. She was working at Topshop and just called the magazine to ask for an interview.
It was her lucky day as, when she asked for Personnel, she managed to speak to the Personnel Director simply because her assistant was ill that day. And, yes, she got a job, and has worked at Vogue for much of her career ever since.
As for Lucinda Chambers' advice about getting a job at somewhere like Vogue? Internships. "They're amazing", because they're an opportunity to learn about how everything works, and to get access to people like her.
Watch the first part of Alexa Chung's 'How To Get a Job at Vogue' in the video below. The second part of it will be uploaded soon.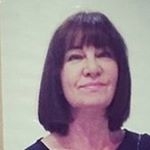 Latest posts by Michelle Topham
(see all)