Interested to see what Mojang's 'Scrolls' beta gameplay looks like? If so, you need to check out these two videos from YouTuber, Quill18.
The first is a video he recorded to explain what Scrolls is and to give you some idea about how gameplay works in the actual Scrolls beta. In that video he plays in single-player mode against the AI, of course.
In the second video, Quill18 plays his first Scrolls beta multiplayer game against another person, and he doesn't do too badly either.
Both of the Scrolls gameplay videos are fun to watch, the graphics are absolutely gorgeous and the game is beautifully designed.The game too looks incredibly fun to play.
I was already interested in signing up for the open beta before I even saw actual Scrolls beta gameplay but, since I watched these two Quill18 videos, I have to say I'm even more excited about doing so.
How about you?
You can sign up for the Scrolls open beta, by the way, right here, as well as learn about the mechanics of the game and how everything works.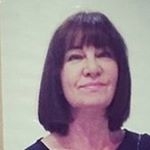 Latest posts by Michelle Topham
(see all)