I have already been addicted to Omoinotake's 'EVERBLUE', the opening theme song for the new anime Blue Period, since I started watching that anime on Netflix this month.
Now, apparently, it's time to become addicted to mol-74's 'Replica'  — the Blue Period ending theme song — and a song as equally fabulous as the anime's opening song.
The full music video for mol-74's 'Replica' was just released yesterday, and both the song and the video are superb.
mol-74's 'Replica' music video features a young woman who is doing nothing more than going through the motions of life. Living like a puppet, as strings tied around her wrist follow her around as she lives an almost dead life.
Mid-way through the video, however, she realizes she can change her own life and make herself happy, so she unties the red strings and pulls them from her wrists.
Related: New Blue Period key visual shows a stunningly handsome Yatora
She then runs off with her friends to enjoy a life that is not controlled.
Whilemol-74's 'Replica' is the Blue Period ending theme song, it is also a track that will be included on the Japanese rock band's third EP, which will be released on November 24th.
mol-74's says about the song, its' message is you can change your lif yourself, rather than waiting for someone else to do it for you.
Hey, I will agree with that as, isn't that what protagonist Yatora is trying to do in Blue Period?
Watch mol-74's 'Replica' music video below, and re-listen to the song at the ending of the Blue Period anime, which is currently streaming on Netflix.
I will just add too, if you like anime, love art and enjoy superb music, you cannot go wrong with Blue Period as it really is wonderful.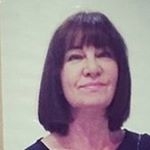 Latest posts by Michelle Topham
(see all)