Moldova's Eduard Romanyuta first act to rehearse at Eurovision 2015
Eduard Romanyuta, Moldova's representative at Eurovision 2015, is already in Vienna and was not only rehearsing today, but was the first Eurovision act to hit the rehearsal stage at the Wiener Stadthalle.
Not that that bothered Romanyuta in the slightest. Before his rehearsal, he said he was happy to be the first one on the stage, and was looking forward to warming it up for everyone else.
As for costumes, Eduard Romanyuta and his dancers are sticking with the theme from the official video of the song, so it's a street kid versus police stage act we're going to see at Eurovision 2015.
Personally, I like Romanyuta. His song is a sort of 1980s throwback, which is definitely different than most of the other songs, and his style is relaxed and laid-back. Plus, Romanyuta sang at Eurovision in Concert in Amsterdam a few weeks ago, and he proved there he can definitely sing live.
Watch Eduard Romanyatu talking about his first rehearsal at Eurovision 2015. Cute, eh?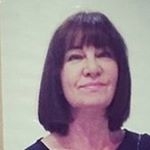 Latest posts by Michelle Topham
(see all)