Just about anyone who grew up in America in the 1980s is a huge 'Sixteen Candles' and 'Pretty in Pink' fan and so, of course, loves actress Molly Ringwald. A few months ago, Molly was on the George Stroumboulopoulos Tonight show, and talked about what it was like being in 'Sixteen Candles', 'The Breakfast Club' and other films as a teen. And, if she's let her own 10-year-old daughter watch the movies yet.
In the short interview, Ringwald also told Stroumboulopoulos about her long jazz music career, what it was like dating musician Adam Horovitz and so touring with The Beastie Boys,and how different her life was from the lives of other teenage girls.
After all, she wasn't able to have the same movie experiences shape her life as they did, as she was the one acting in them.
The Molly Ringwald – George Stroumboulopoulos interview is interesting, I missed it, and I'm betting you may have missed it as well – which is why I'm putting it here for you to find. Enjoy.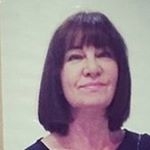 Latest posts by Michelle Topham
(see all)