Actress and model Molly Sims, already the mother of 2-year-old son Brooks, has just announced the birth of her new baby daughter with the most adorable photograph on Instagram.
The photograph shows newborn Scarlett May Stuber, wrapped in a colorful blanket and with her head covered in a white hat, and with her tiny fingers just creeping out from underneath the blanket, almost as if she's waving. Her mouth is the deepest red, and she already looks like she has perfect features. Like mother, like daughter maybe?
On the cute Instagram photo, Scarlett's mother, Molly, wrote "We welcome Scarlett May Stuber into our family. Our hearts are bigger with you here."
How sweet is that?
On her website, Molly Sims went on to say Scarlett May Stuber was born on March 25th, and weighed 7.7 pounds.  She is also 21 inches long.
A healthy weight, a healthy length, and what looks like being a very healthy baby. Congratulations, Molly and family. She's adorable.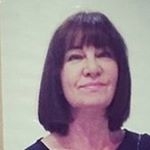 Latest posts by Michelle Topham
(see all)